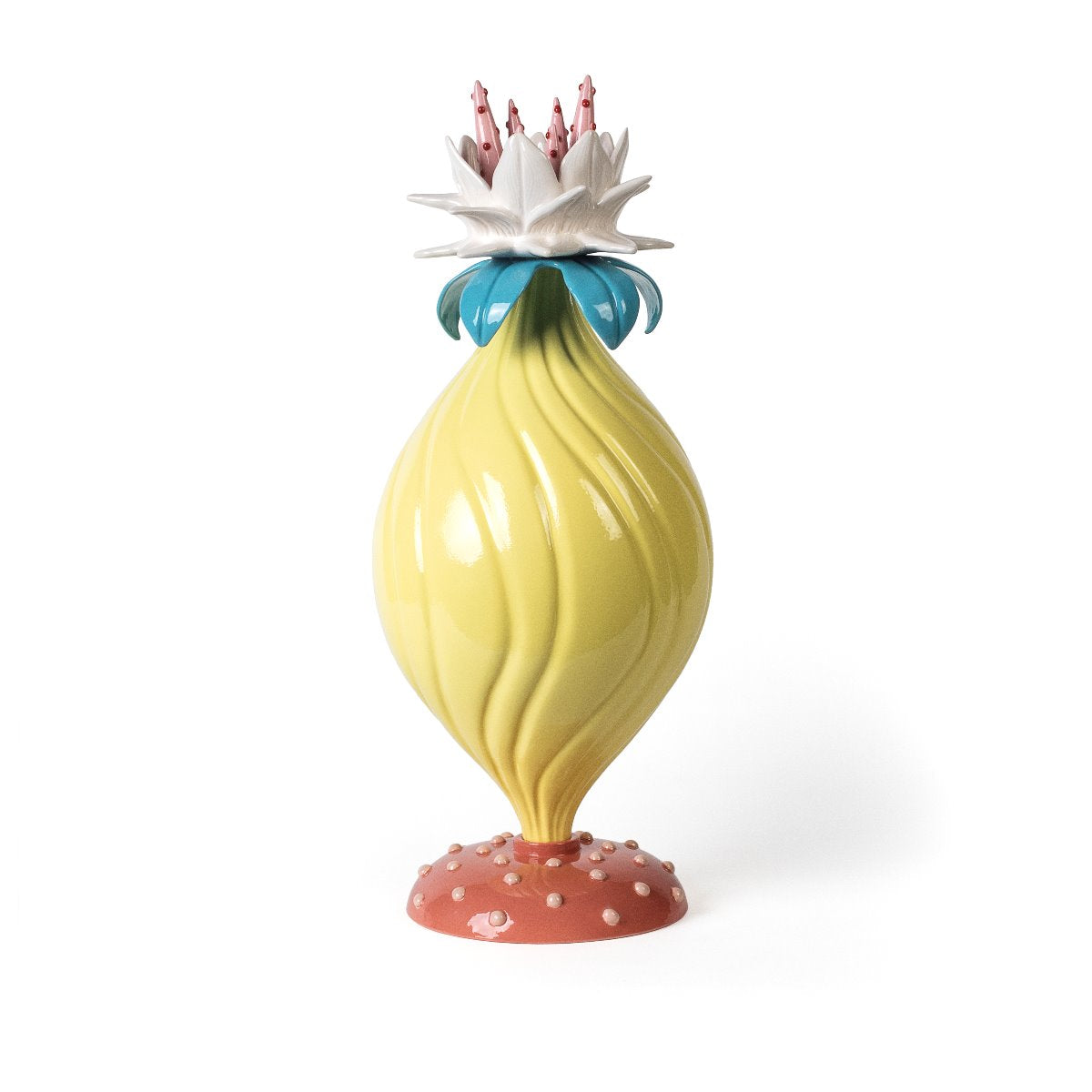 L'anfora ha un design sferico che si alza su un piatto rotondo base. Sulla cima il vaso si assottiglia e appare la fioritura fiore tropicale che svela elementi appuntiti impreziositi da punti in ceramica aggiunti a mano ciascuno.
L'anfora può essere usata come fiore contenitore così come lasciato come semplice elemento decorativo.
Shipping info
Italy
Shipping in Italy is free for all orders equal or higher than 150€.
Under 150€, shipping costs 8€ in the entire country.
Delivery in 7 working days.
Foreign countries
Shipping fees for orders outside of Italy depend on the order weight. Click here to view the fees.
Delivery in 10 working days.